I spent today working on the "artistic map" for the Ashland Day Trips book by Barbara Tricarico.  So much fun to draw tiny renditions of the places and buildings in Southern Oregon.  Of course, I still need to finish this map and then do another one for Northern California.  Jan 1 due date.
I also went to the hardware store today and bought wood to build the panel for a commissioned piece based on Fall of the Sun, also due Jan 1.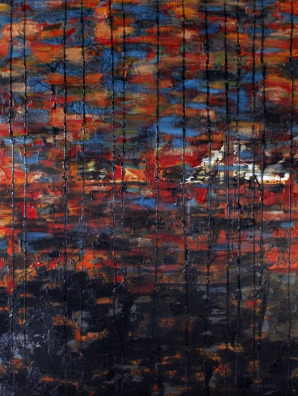 And then had a Skype call with an online magazine.  Very cool mag, more to follow on it.  For now…it's going to be an article about my art.  I'm pretty excited as most articles have been focused on the art events I do, fun to get to talk about my art and inspiration.  Wait…did he say I needed to write that myself?  And it's due Saturday afternoon?!?!!  This is the painting and video that he commented on.