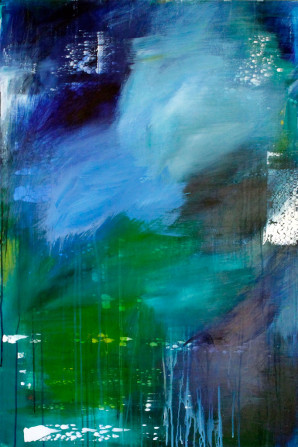 Mind Your Business, Spotlight on Cammy Davis Art by Mike Kirkwood
Cars and busses are whizzing by as I'm sitting down outside Case Coffee in Ashland with Cammy Davis.  We are right across from Southern Oregon University and she is telling about her experience as a painter, and more recently, the art of being in business as an artist.
Rogue Valley Messenger:  You're in the Sustainable Valley Group, (a local business incubator)?  What was your intention in doing that?
Cammy Davis: One of the things about me is that I've realized the business side is just as important as the artist side.  Last year I've decided to focus on the business full-time, so I'm ramping that up.
For the rest of the article, visit: Rogue Valley Messenger