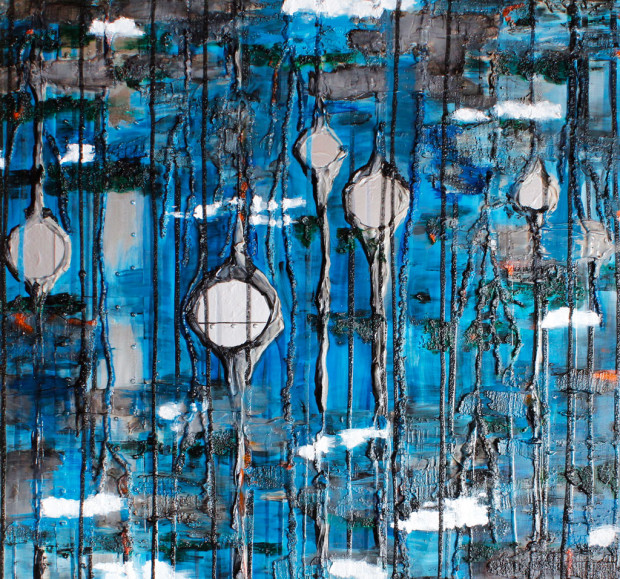 $2,000
For a moment I was a little girl, wanting to be encased in metal shaped as a pod.  Waiting and crying, wanting to find warmth.  Instead I felt only the wind seeping through the riveted seams. I still dream of being encased in metal, safe from the resin rain.
This piece is panel with aluminum, screws, acrylic, sand, fiber paste and resin and is 36″ x 36″.  By Southern Oregon artist Cammy Davis.
** Original work becomes the property of the buyer. Seller retains all rights to digital images, including the right to reproduce and sell as prints and the right to use for promotional purposes.