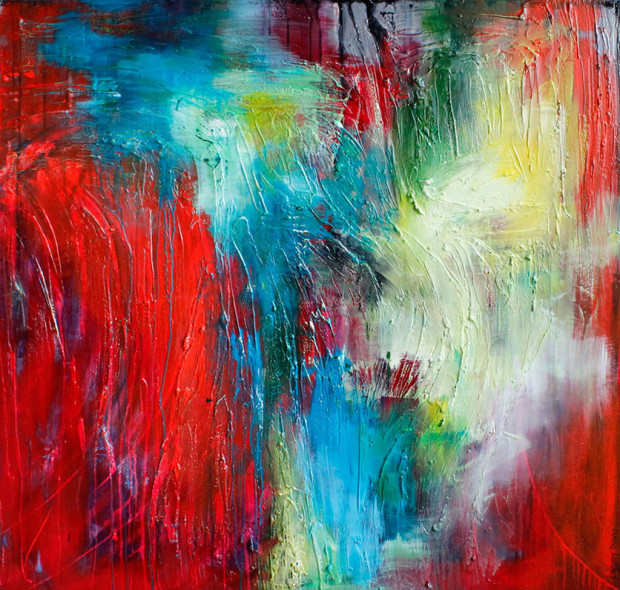 Sold – $3980
I painted this last night, when everything felt teary and I couldn't breathe.  I put music in my ears and and a paintbrush in my hand and marveled at how the world just keeps turning. Whether we cry or laugh or smile, it just keeps turning.
This piece is acrylic and texture on panel and is 49-1/2″ x 49-1/2″ x 1-1/2″ with built on black frame. Contemporary art by Southern Oregon artist Cammy Davis.
** Original work becomes the property of the buyer. Seller retains all rights to digital images, including the right to reproduce and sell as prints and the right to use for promotional purposes.