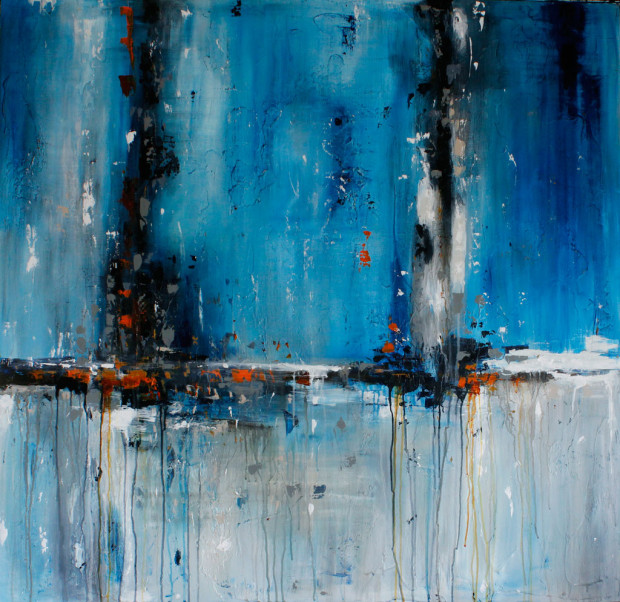 Sold by the J. Pepin Art Gallery in Portland, Oregon.  Please contact them for to purchase other paintings in the "Letting Go" series.
I painted this at the Northern California / Southern Oregon coast to a song by Jeff Kloetzel entitled Come Back to Me.  It's a song and a painting about longing.
This piece is acrylic and texture on panel with a built on frame in black and is 49-1/2″″ x 49-1/2″. Contemporary art by Southern Oregon artist Cammy Davis.
Come Back to Me, abstract expressionism with southern Oregon artist Cammy Davis and southern Oregon musician Jeff Kloetzel.
For Cammy's art, visit cammydavis.com or cammyart.com for jewelry made with the image of Come Back to Me.
For Jeff's music, visit www.facebook.com/JeffKloetzelMusic or jeffkloetzel.blogspot.com
Concept and direction by Jez Kline. Videography by Teri Harris.
Jeff Kloetzel performs an acoustic solo version of the song "Come Back To Me" (written by Bud Cerio, © Estate of Bud Cerio/ ℗ Blue Distance Music LLC).
The full album version of "Come Back To Me" is available on Jeff's newest CD release "Long Time Coming" – on Spotify, Rhapsody, iTunes, and at: http://www.cdbaby.com/cd/jeffkloetzel
Audio Recorded by Joe Camarlinghi/J-Cam Productions (Medford, OR). Audio mastering by Bret Levick Music (Talent, OR).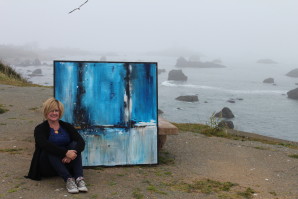 ** Original work becomes the property of the buyer. Seller retains all rights to digital images, including the right to reproduce and sell as prints and the right to use for promotional purposes.