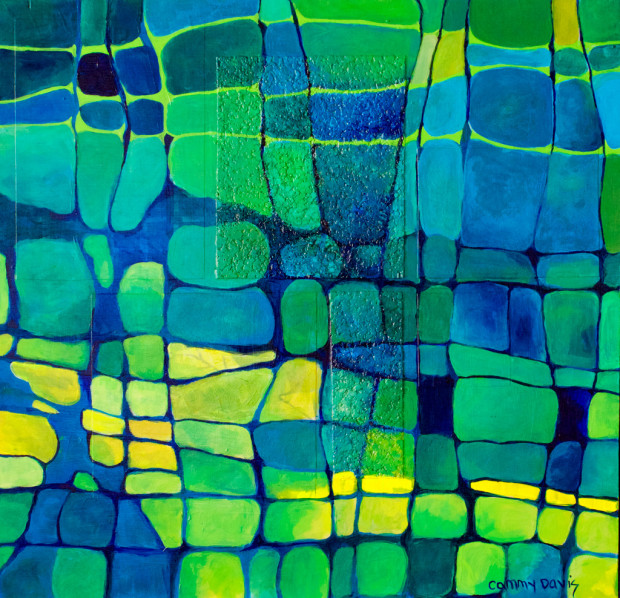 $1100
I have felt a little lost lately, not sure why, but as if sunshine and leisurely walks will somehow help.  At times like this I find myself longing for the sea.  My parents were fishermen, as was my Grampa.  Growing up by the ocean has made it my safe place, my relaxation, as well as given me a certain fear of its depth and the power it holds.
Piece is mixed media and acrylic on panel and is 24″ x 23".
This piece is a mixed media piece by Southern Oregon artist Cammy Davis.