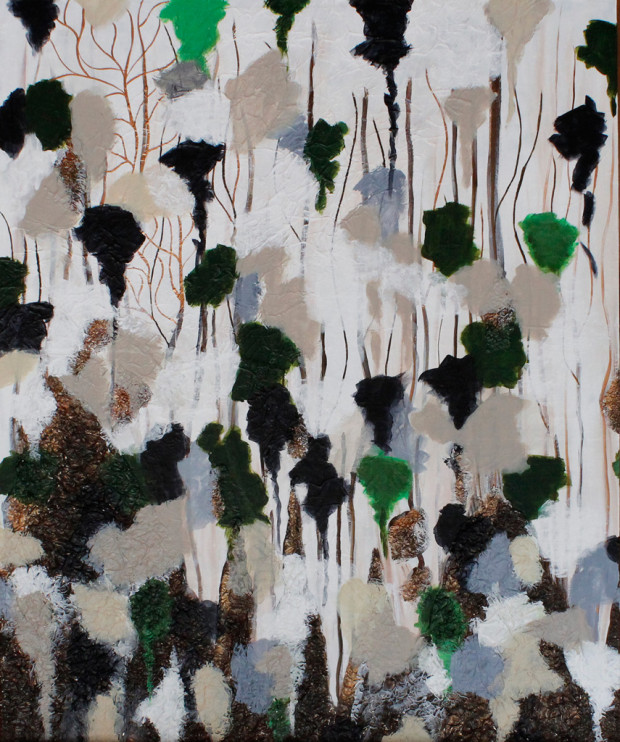 The snow hit on First Friday, somewhere between my radio show, "Art on the Airwaves" and the Ashland Art Walk.  I missed the art walk, which made me sad, but we were snowed in for a week total.  I had so much time to paint and play with texture and materials, colors, layering and design.  It turned out to be a great week!  This is the second painting I finished during that week.  Snow in the trees in our yard.
Piece is mixed media on panel and is 24-1/2″ x 32-1/2″ x 1-1/2″.  By Southern Oregon artist Cammy Davis.
** Original work becomes the property of the buyer. Seller retains all rights to digital images, including the right to reproduce and sell as prints and the right to use for promotional purposes.