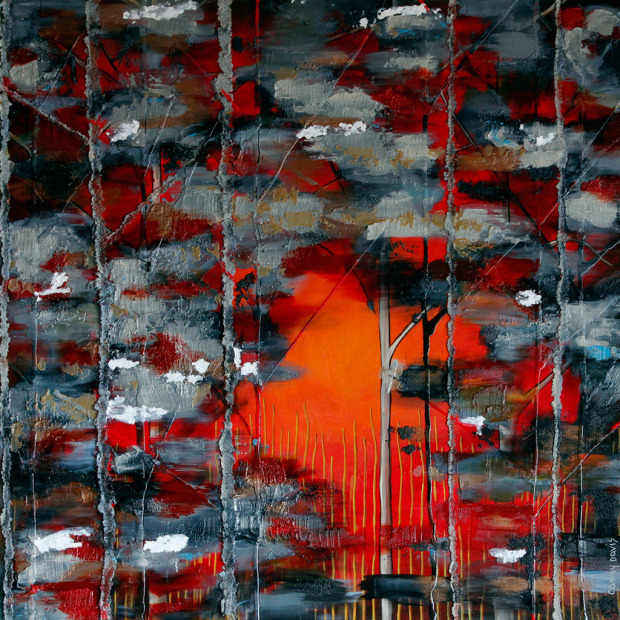 This is a painting from my series, The Trees.  Lately I've noticed my happiness level when I'm in nature, trees in particular.  I grew up in Southern Oregon, on property with trees and a river.  Beautiful.  I find myself longing for and trying to emulate that simple life.  This piece is the sun bursting through the trees after the rain.  That's one of the things I loved about Brookings.  My parents always told me it was the "banana belt of the Oregon Coast" because it rains, and rains hard, but once the rain stops, the sun bursts through the clouds.
This piece is panel with acrylic, sand and fiber paste and is 48″ x 48″.  By Southern Oregon artist Cammy Davis.
** Original work becomes the property of the buyer. Seller retains all rights to digital images, including the right to reproduce and sell as prints and the right to use for promotional purposes.